What Are Certified Pre Owned Cars?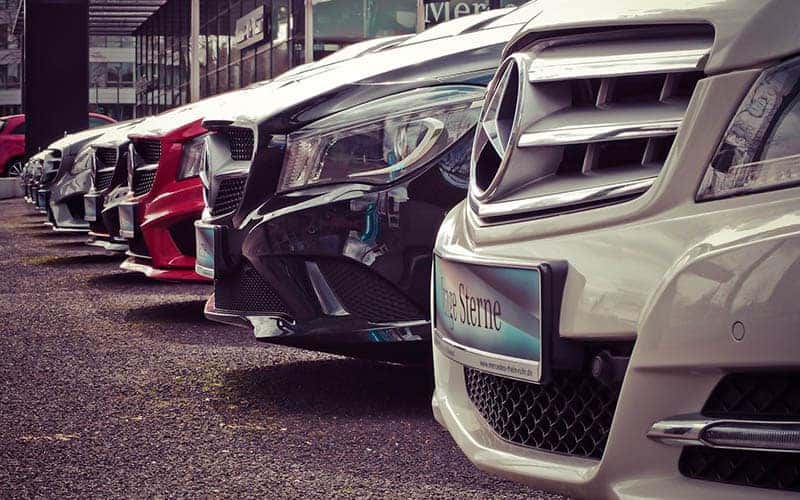 In 2018, the number of used vehicles sold in the U.S. reached a whopping 40.2 million. This year, experts estimate that this will go up even further to a staggering 41 million.
Of the used vehicles sold last year, 2.7 million units were of the certified pre-owned (CPO) variety. That represents a 2.1% increase from the previous year's sales. In fact, 2018 marks the eighth consecutive year that sales of certified pre-owned cars have gone up!
After all, CPO vehicles offer buyers more peace of mind when it comes to buying used. CPO automobile sellers offer a variety of perks that many "plain" used car sellers don't.
The question is, how exactly do they differ from their standard used counterparts? Do these differences justify their higher price? Are certified pre-owned cars worth it?
We'll address all these questions in this post, so be sure to keep reading!
The Lowdown on Certified Pre-Owned Cars
CPO cars are low-mileage cars in optimal condition, complete with warranty coverage. They are a special type of used vehicles that have gone through rigorous inspections. They have to be only a few years old before their automakers can consider them for certification.
Because of these strict standards, not all used cars can go on to becoming certified. Those that do make it then go through extensive revamping, especially part replacements. In fact, mechanics repair every inch of the vehicle that needs fixing and tuning up.
By that, we mean everything, from under the hood to the car's underside, interior, and exterior. And yes, that includes chipped or bubbling paint. Most CPO vehicles even go through complete body detailing.
Also, note that only dealership-certified mechanics can carry out all these steps. This ensures that the car meets all the manufacturer's certification standards. It's a guarantee that CPO cars are "like-new".
It's for this reason that many consider CPO vehicles as the best pre-owned cars. However, it's also why they come with a price tag higher than your non-certified used car options.
Still, the average price of CPO cars can be almost only half of the average price of brand-new units. For instance, in the third quarter of 2018, the average CPO car price was only $20,085. Whereas in September 2018, new light vehicles had an average transaction price of $35,742.
The Pre-Certification Process
All vehicles under consideration for certification undergo a complete history check. Mechanics check for possible insurance claims made on the vehicle, especially crash accidents. They also verify if the car was part of a property crime or if it has flood damage.
Most certification programs don't accept cars found to have any of these flaws. That alone already makes CPO vehicles some of the best used cars you'll find today.
This doesn't mean that you should no longer consider buying a non-certified vehicle. If this is the route you'll take, be sure to ask the used car seller for a complete vehicle report. This way, you can be certain that the car isn't a lemon car, or that it has no flood damage or car accident history.
Extensive Mechanical and Technical Testing
Only cars that pass the initial history check can proceed to the next certification step. This involves testing all parts of the car, from the engine to suspension to its brake system. They undergo a rigorous test drive to confirm any technical or mechanical issues.
The certified CPO mechanic notes all problems that occur during these tests. From there, they gauge if the issue only needs simple fixes or if they require part replacement. They also list down systems or components that need re-tuning.
Repair and Replacement Costing
Once the mechanics uncover all possible vehicle problems, the costing process starts. This lets the pros determine if the cost to repair or replace the parts makes financial sense. If the cost to make the used vehicle like-new again is too high, it likely won't get certified.
Also, the best certified pre-owned cars use original equipment manufacturer replacement parts. This is one of the main reasons they usually cost more than your average used car.
While there's nothing wrong in using aftermarket parts, some people prefer OEM parts. Not all used cars still come equipped with all OEM parts. As such, if you're thinking of buying a non-certified used car, be sure to ask the seller about this.
Final System Checks and Tests
After completing all repairs and replacements, certified CPO mechanics test the cars again. They make sure all systems, from the engine to suspension to the HVAC, are in perfect working order. They also confirm that the safety, security, and lighting systems are fully-functional.
Other systems, like the entertainment and tech, also go through complete testing. The cars then receive some final touches, like exterior repaint and new seat covers.
Complete Documentation and Warranty Included
Because CPO vehicles are "like-new", they come with complete paperwork plus warranty. All the original manuals and service history records also come with the package.
Granted, many sellers of non-certified used vehicles also provide all these things. However, their warranties are usually not as long as those you'll get from a CPO vehicle.
Go with a CPO Vehicle for Greater Peace of Mind
There you have it, your ultimate guide to what certified pre-owned cars are. As you can see, they offer a lot more benefits and features over non-certified used vehicles. They may be pricier than your regular used vehicle options, but if you want more peace of mind, then CPO is the way to go.
Ready to start shopping around for your next ride? If so, then please feel free to check out our extensive Used Vehicle collection! You may also want to connect with us so we can answer any more questions you have about pre-owned vehicles.