The Top 6 2019 Vehicles for Garden City, KS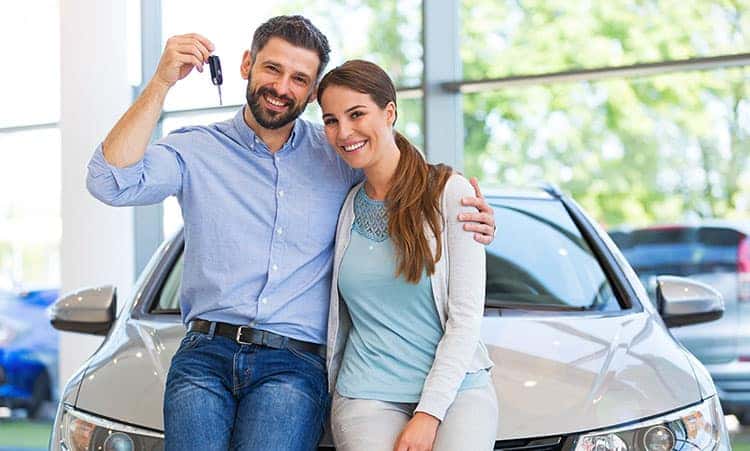 Kansas weather includes gorgeous plains sunsets, somewhat mild winters, and somewhat fickle weather patterns. You sometimes never know whether you'll get a sunny day in the morning with a downpour or snow squall at night!
That's why you need a high-quality and reliable vehicle that can handle anything Kansas throws your way. Let's go over some of the best 2019 vehicles you can buy that will provide a high-quality, safe, and comfortable ride for you and the family.
We'll also let you know of any deals to get a used model from an earlier year in case you're on a budget!
1. 2019 Toyota Camry
The Toyota Camry is one of the most beloved cars in America winning the "Best Midsize Car" US News award a whopping 6 times.
And it's not hard to see why, especially with the newest model. The interior provides ample space for all 5 passengers while still feeling sleek and luxurious (for a midrange car).
The luxury feeling comes from the nice interior, sleek exterior, and the awesome infotainment system. Its great gas mileage and includes advanced safety features coming as the standard, where most vehicles require a fee to add them in.
It also has a hybrid version if you're looking to save even more on gas (and save the planet, too!).
If the 2019 model is too steep for you, check out our used options of the Camry. These cars are built to last, with many Camrys lasting well beyond the 100,000-mile mark.
2. 2019 Honda Odyssey
Honda is another tried and true family brand that continues to reinforce that reputation with its new Honda Odyssey model. This minivan can fit your entire family with an efficient and comfortable interior that gives each person ample room to ride in comfort.
It also has high-tech infotainment and technological features, removable seats for extra storage/cargo (football equipment for the kids, tools, road trip supplies, etc), some of the best fuel efficiency compared to other minivans in its class, and an exterior that doesn't make you embarrassed to drive a minivan.
The price of a new vehicle is a bit higher than other similar cars, but the overall cost of ownership is lower, which means it's the best choice in the long run. Still, we do have used options available to get the most bang for your buck while still getting a reliable and high-quality vehicle.
3. Jeep Wrangler
Perhaps most suited for those who like to get down and dirty, the newest Jeep Wranglers live up to their name's reputation: they're big, strong, powerful vehicles that can both take you down the highway and on the off-roading trails found all over Kansas.
The newest technological advancements have given the new Wranglers extra "oomph" power to get you through the stickest mud pits, over rocky obstacles, and zooming through slippery sand.
You can still ride it "open air" style too for the perfect Kansas summer in the next couple of months!
The new design has made this Jeep suited for not only those types of adventures, but also for everyday life. The mileage is better than ever, the design sleek and luxurious, and the interior feeling a bit cozier than the more utilitarian options from past years.
4. 2019 Dodge Durango
If you thought the Jeep Wrangler was strong and tough, just wait until you hear more about the new Dodge Durango. Dodge has proclaimed this as a "monstrous machine with unmistakable muscle", and they're not wrong.
With the least powerful of the lineup able to tow up to 6,200 pounds and the strongest able to tow 8,700 pounds, you'll be able to run a farm, haul your boat, your horse trailer, your RV, your second car, your dirt bikes, and whatever else you can strap to the back of your Durango with ease.
The all-wheel-drive options make the Durango able to handle any weather or driving conditions you face: from sand to dirt roads to slick ice, you'll be safe in the new Durango.
It's also great for families if you don't want to go the minivan route: it fits up to 7 people comfortably and allows you to customize arrangements quickly and easily.
5. 2019 Dodge Challenger
Looking to show off a bit? Then consider one of the last true muscle cars in existence: the Dodge Challenger.
This Dodge comes complete with the traditional muscle car exterior aesthetics, awesome horsepower (a range of 500 to over 700, to be exact!), multiple high-powered engine options (including a few V8s), electric power steering, pre-programmed launch control, and the perfect exhaust system to give you that engine roar you've dreamed of since you were a kid.
But just because it's a muscle car doesn't mean that you're not also getting some of the best safety features out there today. The 2019 Challenger comes with:
Driver-assist features
Rear back-up camera
Adaptive cruise control
High-strength steel frame
Rain sensor/brake support
Rain-sensing windshield wipers
All of this along with various color options and the powerful looking design make it an awesome new car option for you.
6. Ram 1500 2019
Let's end on a classic red-blooded American truck perfect for the streets and plains of Kansas: the Ram 1500.
The new Ram 1500 comes with everything you expect from these rough and tumble trucks:
Awesome strength
V8 engine power
A thick, tough exterior
The new features include improved fuel economy (it is still a truck, though, remember that), one of the top towing capacities of any pickup (over 12,000 pounds), and increased storage space in the cab.
If you have a lot to haul, are constantly on the go, work on construction sites or farm, or even just love the look of a classic American truck, then this new Ram should be at the top of your list.
These 2019 Vehicles Are Some of the Best on the Market
The newest 2019 vehicles are going to have state of the art technology, top of the line safety features, and the new car smell everyone knows and loves. But this list is far from complete, as we have hundreds of amazing and high-quality vehicles ready for sale that will make you a happy new car owner.
Check out some of the other great options you have available to you here. You can also contact us with any questions about any of the cars we went over in this article.