The Top 5 Jeep Models To Buy In 2019: An In Depth Guide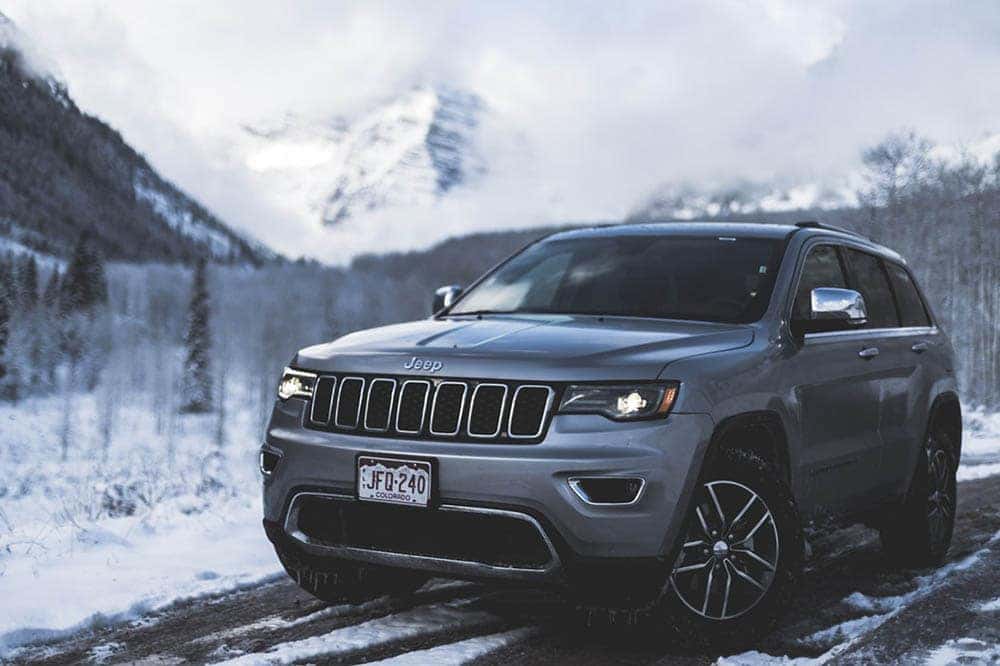 "Jeep."
The word is pretty much synonymous with strong, reliable, and adventurous. Don't we all immediately picture the classic off-road Jeep with no doors or roof, ala Jurassic Park?
Jeeps are sleek yet rugged, sophisticated and bold. It's a certain kind of people that are attracted to Jeeps, and for good reason! If you're one of them, do you know which model is best for you?
Finding the right Jeep model can be a difficult task. Here we share an in-depth guide to the top five Jeep models to buy in 2019.
1. 2019 Jeep Grand Cherokee
Four doors, five seats, plenty of trunk space, top-rated off-roading and safety features. The Grand Cherokee is the perfect model for your adventurous and practical family!
The Grand Cherokee "meets the demands of the most demanding." It offers adventure and safety, which you don't see very often in cars!
An impressive feature of this model is its 4×4 systems. The 4×4 power is designed to safely weather almost all conditions.
This model also has four available engine options:
3.6L V6
5.7L V8
6.4L V8
Supercharged 6.2L V8
Your choice would depend on the power and efficiency you desire. Each engine offers its own unique capabilities and benefits.
The Grand Cherokee also comes in a stunning eleven different types:
Laredo
Upland
Altitude
Limited
Limited X
Trailhawk
Overland
High Altitude
Summit
SRT
Trackhawk
This pre-owned 2019 Jeep Grand Cherokee Altitude is currently available at Legacy Auto Center. Priced at a steal of $42,995! If you're searching out YOUR perfect Jeep model, the best place to start looking is the Grand Cherokee!
If you love the Grand Cherokee with its adventure and safety features, you'll find at least one type out of the eleven that speaks to you.
2. 2019 Jeep Compass
The 2019 Jeep Compass is truly that: a compass. Its navigation system and driving options will excite every adventure lover! The Compass comes in seven different types:
Sport
Latitude
Upland
Altitude
High Altitude
Limited
Trailhawk
No need to worry about terrible conditions, the Compass is built for bad weather! Rain, storms, snow, no weather should be a surprise for this model. Jeep went to impressive lengths to make the Compass an even match for most storms.
All four tires are all-season. The windshield and side mirrors are equipped with heating and auto-sensing to better serve you during storms.
If you want to drive with peace of mind and adventure with confidence, the 2019 Jeep Compass is your cup of tea.
3. 2018 Jeep Wrangler
The Jeep Wrangler is the "Editor's Choice" over on Car & Driver. This model has the traditional "Jeep" feel that long-time Jeep fans love! Its aesthetic is classic "Jeep," with a removable top.
Take the top down and drive in the open air, as Jeep drivers were made to! This model is made for thrill seekers, adrenaline chasers, and adventure lovers.
The Jeep Wrangler comes in five different types:
Sport
Sport S
Rubicon
Sahara
Moab
These five vary in size, doors, and certain interior features. For example, the Sport S is two-door while the Rubicon is four-door.
All, however, are built to be visually classic "Jeeps" — boxy, rugged, outdoorsy. The Wrangler combines that classic look with the handiest modern technology. Who doesn't want a cool, tenacious car with a touchscreen, Bluetooth capabilities, and the latest driving technology?
Run, don't walk, to check out the pre-owned 2018 Jeep Wrangler Sport available at Legacy Auto Center! Priced at just $31,995, this new-looking orange Wrangler is a Jeep driver's dream.
Legacy Auto also has a few other Wranglers available in varying colors and types. Be sure to check them out!
4. 2019 Jeep Renegade
Are you a healthy mix of outdoorsy and indoorsy? Adventurous and sophisticated? City and country? Want all the great features of a reliable Jeep but with a sleek, modern look?
If so, the 2019 Jeep Renegade is for you! This model is as comfortable out on the dirt road as it is cruising downtown. It is four-door and comes in the following six types:
Sport
Upland
Latitude
Altitude
Trailhawk
Limited
A beautiful silver 2019 Jeep Renegade Sport is available right now at Legacy Auto Center! This model is selling for just $25,085, which is a deal you can't beat.
The Renegade brilliantly combines the power, torque, and efficiency of a classic Jeep with a polished, modern exterior. It's designed to be compact, reliable, and ready-to-go.
The Renegade is equally perfect for out-on-the-land or out-on-the-town. You won't find a better balance on the market.
5. 2019 Jeep Cherokee
To meet the needs of many different kinds of Jeep drivers, Jeep built a Cherokee and a Grand Cherokee. We already covered the Grand Cherokee. The 2019 Jeep Cherokee is another fantastic option for you!
The main difference between the two is the size. The 2019 Jeep Cherokee is compact and practical, but also offers fold-down seats for extra space. You have the following eight model options:
Latitude
Latitude Plus
Altitude
Upland
Trailhawk
Limited
High Altitude
Overland
The Jeep Cherokee introduces the all-new 2.0L Turbocharged engine! This engine promises improved all-terrain performance and long-term efficiency. It boasts a whopping 270 horsepower with four cylinders.
The Cherokee is also equipped with impressive exterior safety features like LED headlights. It's also ready to take you anywhere, any time of day or night with important interior safety features like a day-night rearview mirror.
Find the Right Jeep Model for YOU
Do you want a sleek, modern look for your car? What about a roof-down, wind-blown, off-road style? Believe it or not, the same make perfectly caters to both!
Whether you want sophisticated or rugged or both, JEEP has a model for you. You have seemingly endless options for every aspect of the Jeep you want. With so many models, trims, interiors, and exteriors, choosing the perfect Jeep for you can be daunting.
But fear no more! This in-depth guide to the top five Jeep models to buy in 2019 is here for you.
When starting your search, check out the 2019 Jeep Grand Cherokee, the 2019 Jeep Compass, the 2018 Jeep Wrangler, the 2019 Jeep Renegade, and the 2019 Jeep Cherokee. You WILL find a model that beautifully covers ALL of your Jeep needs!