The Perfect Ride: Top 10 Vehicles to Buy in Garden City, Kansas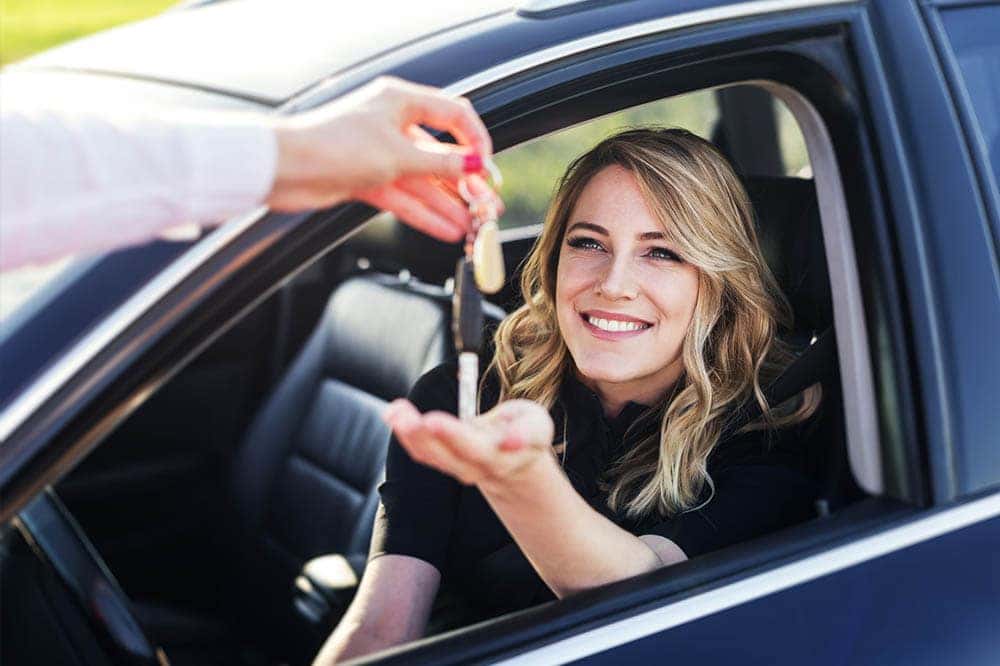 What's the right car for you? That's the million-dollar question, isn't it? Ask 10 different people and you'll get 10 different answers.
It's not just the number of choices that makes it an overwhelming decision. With all the different layouts, styles, features, and more, there's already a lot to consider. Remember, too, that a vehicle is one of the largest purchases most people will make, and it just gets harder.
There are two factors to make a wise choice. The first is knowing what your needs are. How much space do you need, what features are essential, what price is acceptable? 
The second is knowing what's available. The first factor is a personal one, but the second one is answered in the list below.
Keep reading for the top 10 vehicles to buy in Garden City, Kansas.
City Cars
For some, cars are status symbols, visual representations of their status and wealth. For most, however, they're simply means of getting around.
City cars are those unsexy, purely functional road-runners that safely get you to work, get groceries, and manage day-to-day chores. They're also all that most people need.
Don't convince yourself that you need more if your needs are simple. A truck may seem exciting until you navigate it through a parking lot for the umpteenth time.
Below are your best choices for city cars.
1. Volkswagen Golf
There is no more practical layout for a small car than a hatchback. It can easily accommodate five while offering extra cargo space in the back.
Golf is the best example of the hatchback. It's iconic, it's practical, and it's actually fun to drive. The GTI offers the same delightful package with more power for those looking for more of a thrill.
2. Ford Focus
Available in both hatchback and sedan, the Focus is a decidedly American take on the city car that's found success worldwide. It's spacious, handles well both on the highways and in the city, and has a small footprint.
It comes well-equipped, too. Different trim levels improve the experience, but even the base-level version comes with the modern conveniences drivers have come to expect.
Family Vehicles
While a city car can meet the needs of most couples or single-people, the needs of a family mean a greater demand. Along with more space, safety features take a greater priority, too.
3. Dodge Grand Caravan
Minivans get a bad rap. Yet the things they're mocked for are the things that make them great. Big? Yup. Lots of storage? For sure. Great for carrying sports equipment? You bet.
The Grand Caravan is about as perfect a vehicle as you can find for a family. It can comfortably seat seven, yet most of those seats are easily tucked away if more cargo space is needed.
4. Chrysler 300
Not everyone with a family wants the size of a Grand Caravan. Sedans used to be the go-to for parents needing to space for their kids while still maintaining some style.
The 300 is all style. Large enough to fit a family, it has a spacious trunk and a smooth ride. It also looks like a million bucks.
Trucks
The number one selling segment in America is the pick-up truck. More than any other vehicle, it best reflects the American spirit. Rugged, powerful, and unstoppable.
5. Ram 1500
An American classic, the 1500 is everything you need in a truck and then some. It comes in a number of layouts, from cab size to powertrain to fuel type.
It'll haul, tow, or drag just about anything you can think of. It can also fit a family of four and take you to church as easily as it does off-roading.
6. Ford Ranger
Not everyone looking for a truck is looking for a full-size one. The Ford Ranger is a perfect solution for those wanting the utility of a truck but in a more city-friendly package.
Lifestyle
Cars make the most sense as a solution for a need. As a means of travel, or for getting goods.
It's funny, then, the best examples are ones that satisfy wants and not needs. Sports coupes, off-roaders, muscle cars. These are the vehicles that inspire passion.
7. Jeep Wrangler
There's no faceplate as recognizable as the Jeep. It's cultural shorthand for adventure and exploration.
The Wrangler maintains that sense of excitement. While it'll handle your daily commute with ease, you can tell that it's just as eager to get off the asphalt and into the mud.
8. Mazda MX5
There's a saying about it being more fun to drive a slow car fast than to drive a fast car slowly. The MX5 isn't necessarily slow, but it's a blast to drive fast.
A true heir to the British roadster, the MX5 is little more than a go-kart. It turns on a dime, cuts through traffic with ease, and loves to be pushed. With just a 1.5L engine, it's one of the few cars you can drive like mad and still stay within acceptable social behavior.
9. Dodge Challenger
Driving a slow car fast may be fun, but driving a fast car fast is even more so.
The Challenger is a modern update on the pony car. It has a big engine under the hood. Power comes from the rear tires. It has only two doors, and it looks fast even at a standstill.
10. Fiat 500
While the 500 could qualify as a city car, it is much more of a statement than those entries. 
Looking unlike anything else on the road, the little Fiat is all European sensibility and Italian style. It can even be had as a convertible, featuring a unique, folding cloth roof.
It may not be for everyone, but those who get it get it.
Top 10 Vehicles to Buy
Buying a car is a uniquely personal decision. It encompasses needs, wants, and brand biases. What satisfies one driver can leave another cold.
The above list of top 10 vehicles offers the best-in-class for the different categories. Whether your choice is dictated by utility, function, or taste, there'll be something to meet your needs.
For more information to help you buy your next car, visit our blog.