Dodge Muscle Cars: There Is No Competition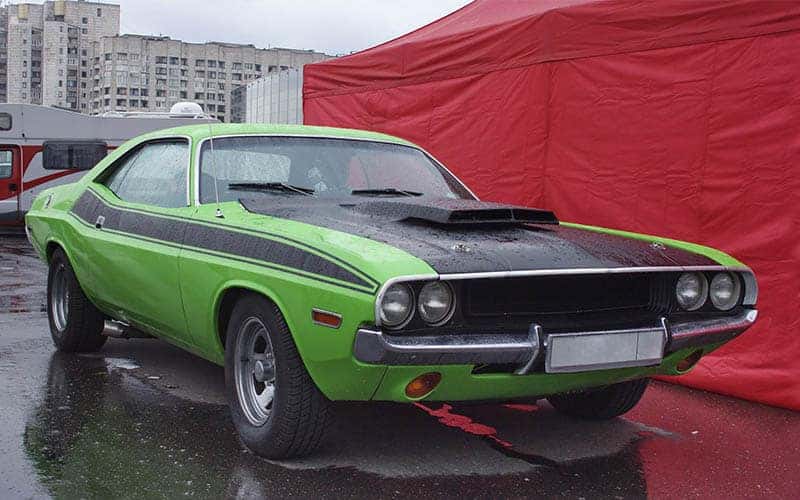 Dodge muscle cars are some of the most popular and iconic in the United States. They have sold over 45,000 Chargers and almost 30,000 Challengers this year alone.
It's no wonder they are posting these kinds of numbers; you simply can't beat the excitement, comfort, technology, and safety that Dodge packs into their cars.
Don't believe us? Let us prove to you why Dodge muscle cars can't be beaten.
The Origin of Dodge Muscle Cars
Dodge made a name for their muscle cars on America's dragstrips and racetracks. They then took their rightful place among the fastest street-legal cars.
Today Dodge has made their muscle cars accessible to everyone by providing a range of models so that there is something for everyone.
The Challenger
The Challenger rolled off the production line in 1958 as a response to the Chevrolet Camaro and the Ford Mustang. It wasn't until 1970 when the first generation of the car we know today was produced.
Throughout the years the car has seen its ups and downs. But today the car is known for being one of the most desirable American muscle cars. It even has a racing school dedicated to it.
Performance
Dodge doesn't disappoint with your choice of a V6 or V8 engine. The base model V6 will pack 305 horsepower. Paired with their powerful engines is an eight-speed automatic.
If you're looking for more power, the V8 models can pump out 375 or 485 horsepower depending on the model you buy.
Another standout feature is the perfectly growly baritone exhaust. Go ahead, start that Challenger and hear the cannon-blast startup and growl for yourself.
To maintain handling and ride quality, Dodge expertly paired increased power with wider tires and tighter suspension. This means that your ride and handling experience will change as you move from model to model.
Looks
The Challenger may have been around for years, but its styling is anything but old. Dodge has kept the Challenger modern with consistent restyling. They have also managed to stay true to the Challenger's big, bold, and brash personality.
Experts agree that the Challenger is one of the last true muscle cars on the market today.
While the outside look doesn't disappoint, it is the interior where the Challenger shines above the competition. You'll feel as though the cabin is enormous.
You and your passengers will sink into four lounger-quality seats. While the quality of the materials varies greatly depending on the model, all of the cars stick to the muscle car aesthetic.
Fuel Economy
You can expect to get a fuel economy that is comparable to a Mustang or Camaro. Dodge packed a ton of technology in their engines and transmissions.
It will seamlessly deactivate four cylinders when they aren't needed. This will significantly improve your fuel efficiency.
Price
Dodge smartly priced the Challenger in an approachable range. The base model starts at just under $30,000. Then the top end RT Scat Pack model is in the $50,000 range.
When it comes to the supercharged models, you are getting insane value and the biggest bang for your buck when it comes to power and performance.
The Charger
The first Charger made its debut as a concept in 1946. The American public was not a fan. It wasn't until twenty years later that the first generation of the Charger rolled off the production line.
Over fifty years later and we are now in the seventh generation of the car. The 2019 edition comes in 5 different trim levels in 6 different configurations.
Performance
The Charger may be a large sedan, but it doesn't act like one. You have the choice of either a V6 or a V8 engine. This can give you horsepower anywhere from 292 to a heart-racing 485.
You'll love testing out all of that horsepower with the incredibly smooth ride. The Charger may have a lot of bulk, but you'd never know it with the way this car handles.
Dodge didn't stop there, though; they made sure you have complete control. The beefed-up brakes have you coming to a full stop from 60 mph in just 113 feet.
Looks
You will immediately notice that the Charger has an aggressive stance and styling. It may be a four-door car, but it prowls the street with an expert combination of brawny and sleek.
Then the 20-inch wheels, race-inspired taillight and LED daytime running lights give it an edge that you just don't find in commuter cars.
Fuel Economy
The last thing you think of when you talk about performance muscle cars is fuel economy. However, the base model gets a combined MPG of 23. Most of the models perform just as well.
It isn't until you start looking at the Scat Pack and Hellcat that the MPG drops below twenty to 18 and 16 respectively.
Price
When people hear muscle car or performance car, they think big money. But with the Charger, the price is surprisingly affordable. Then you can save even more by opting for the 8-speed automatic, which will give you better gas mileage.
Own a Dodge Today
There is no arguing that Dodge muscle cars now dominate the American muscle car market. They have taken an innovative approach and made them approachable and affordable to a broader range of buyers.
This lets you find a model that is perfect for your desires and driving needs. So just because you plan to use your car for errands, doesn't mean you can't do it in a Charger or Challenger.
Shop for your muscle car today from our extensive inventory and join the Dodge legacy.