Car Buying Strategies: 9 Tips to Find the Best Deal Possible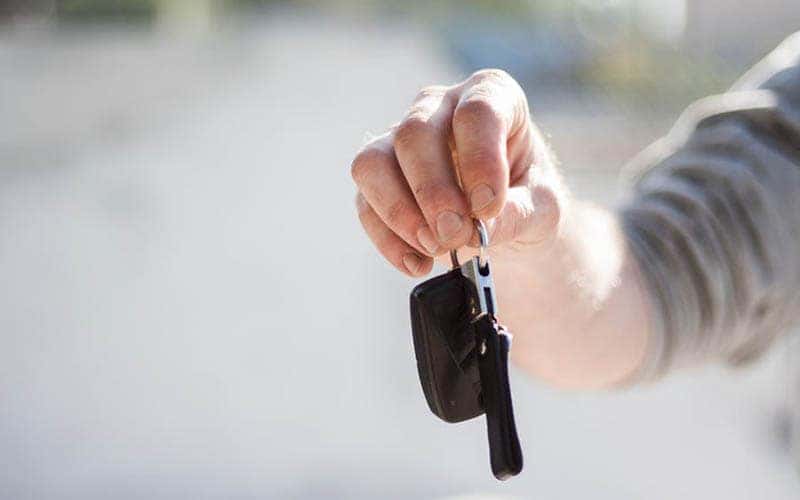 Buying a new vehicle can either be an exciting or stressful task. It's fun to get a new car, but dealerships and salespeople can be exhausting. While there are many helpful things to know before buying a car, the process doesn't have to be unpleasant.
We've compiled five car buying strategies you need before going to the dealership. With these car buying tips, you might even find the process enjoyable. Read on!
1. Choose to Lease or Finance
Before committing to a new car, you need to decide whether to lease or finance. Both have own pros and cons, but your lifestyle and personal preferences should play a big part in your decision.
Leasing is an excellent option for folks looking for lower monthly payments. Since leases are new vehicles, there are fewer repairs associated with them. When your contract expires, you can return the car and get another.
Before you can lease a vehicle, you have to prove you have a reliable source of income. You'll also have mileage restrictions to consider. You can't drive a leased car wherever you want.  
When you finance a vehicle, it becomes 100% yours. You can customize it any way you like because you own it. If you decide it's time for another new car, you can sell it on your own terms. 
2. Know What You Want
Go to the dealership with a general idea of what you want. Knowledge is power, especially in situations where your money is on the line. You don't want to go to the car lot without taking the time to research what it is you want.
You can find out almost anything you want to know by doing some online research. Google the year, make, and model of the vehicles you're considering, especially if you're buying used. You'll find valuable information like cost, common issues, and if there have been any recent recalls. 
Go to the lot knowing what approximate resale prices are. This will allow you bargaining power when it comes time to negotiate the price.
It's also worth knowing the market values for your current vehicle, too. If you plan on trading in your current set of wheels, knowing what they're worth will come in handy. 
3. Don't Rush and Don't Settle
Don't rush into making any purchases on the fly. Give yourself time to see what other dealerships are willing to offer you. In other words, buy a car before you need one.
Don't run your current vehicle into the ground before deciding it's time to get another. You'll not only be left with a car with very little trade-in value, but you'll be in a rush to get something to replace it. This could lead to an impulse buy without first researching your wants and needs. 
Buying a vehicle often turns into a high-pressure sales situation, too. But you have to remember to stand your ground. You don't need to buy the first car you test drive.
If you ever feel like your salesperson is pushing for a sale, it's time to move on. Do some reading ahead of time on avoiding sales pressure if you have to. You should never settle for a car that doesn't feel right because a salesperson is telling you it's a great deal. 
4. Time It Right
There's an old axiom that going to the dealership right before close will save you money. The belief is that the salesmen will want to push the sale through fast so they can go home for the night. This is, of course, not how things work in the real world. 
Like many other businesses, car lots have sales goals for their salespeople as well as the dealership. If you stumble across one that has yet to meet their goal, you may end up with a great deal. But it can be challenging to determine which dealerships are closing in on their quotas. 
The sense of urgency to hit goals will be the highest close to the end of the month, quarter, or year. September to December is usually a great time to buy. Dealerships are trying to clear out last year's models to make way for the new ones coming out. 
Try to go to the car lot in the middle of the week. Dealerships tend to be busier on Saturdays and Sundays. The salespeople may not be willing to spend as much time with you on the weekends.  
5. Look Beyond the Payment
A very common strategy that car salespeople use is directing the buyers to focus on monthly payments. Of course, you should have an idea of what you can afford to pay per month in mind. But there's more to buying a car than your monthly payments. 
You should instead take a look at what the total cost of the vehicle will be. This includes looking at the cost of financing as well. You should focus on negotiating a fair price for the car and then the lowest-cost financing deal. 
The end goal is having the shortest loan possible with affordable monthly payments. The length of your loan shouldn't extend beyond the car's powertrain warranty. This may lead to expensive repair bills that you'll have to pay on top of your car payments. 
Put Our Car Buying Strategies to Work
If you use your car buying strategies at the dealership, you're sure to score a sweeter deal. Remember to go in with confidence and the willingness to negotiate. Don't settle during the car buying process to get the best deal possible. 
If you're ready to begin the car shopping process, be sure to contact us. Our team is here to help you find the perfect vehicle to fit your budget and needs.