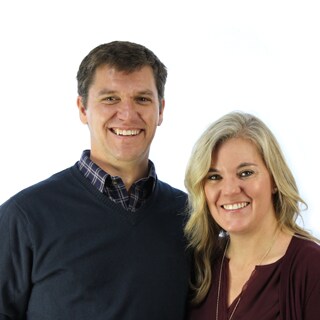 Jason & Jennifer Dougherty
Legacy Auto is a family owned and operated new and used car dealership located in Garden City KS.  Since 1945 the family has operated a number of successful businesses in Southwest Kansas.
     Jason and Jennifer Dougherty opened their dealership in 2010 as a pre-owned vehicle center.  In 2015 they added new Chrysler, Dodge, Jeep and Ram vehicles to the line-up.  The Dougherty's possess strong Christian faith motivating them to operate the business with integrity and honor which is reflected in every decision they make.
     They consider it a major blessing to have the ability to "pay it forward" in the community in a variety of ways.  Legacy Auto Center takes great pride in our people and the services we provide. We look forward to welcoming new customers into our family of happy owners.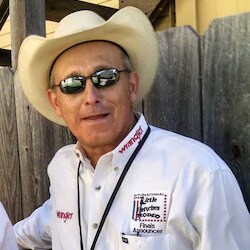 Storm Denison - 
New Vehicle Sales Manager
      Storm has been a resident of Garden City since 1981.  Between radio and sales, Storm brings over 35 years experience of talking your ear off! 
Storm enjoys golf and announcing rodeos.  He brings experience and personality which reflects on customer experience. Storm is the person to come see with all of your RAM questions and needs. 
Come and see Storm for your next New vehicle, or just a good story.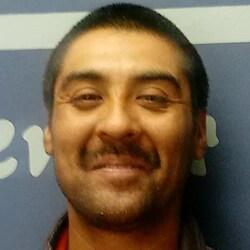 Vicente Leyva - 
Sales Manager
 Vicente will give you a whole new outlook on the car buying experience.  He will work hard to ensure that you're taken care of and is always going out of his way to ensure you enjoy your experience at Legacy and will have you laughing through it all!

Abigail Dougherty - 
Business Manager
Other than having the best Dad in the world, Abigail also has the best Dad in the world.  She also likes fishing.  If you have a chance to talk to Abigail, be sure and ask her about her Dad!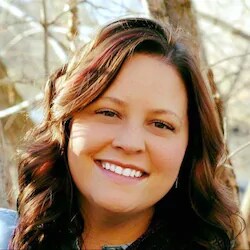 Carrie Anne Ellison -
Business Development Manager
 Carrie Anne once had a race with the energizer bunny and she won!  She is new to Garden City and lives in Holcomb with her husband and their daughter.  She loves to ensure that every customer has a fantastic experience at Legacy!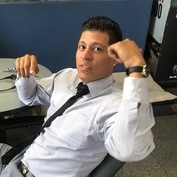 Andrew Cruz - 
Sales and Leasing
No one, including Andrew, is quite sure how he got here.  However, now that he's here, he is definitely the guy to take care of any questions you have about a new vehicle.  Andrew is born and raised in Garden City so he knows how important it is to treat people right.  His great attitude and fun sense of humor cause his customers to come back again and again.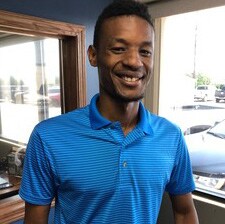 Lamontae Heady - 
Sales and Leasing
Montae, born and raised a Western Kansas kid is your go-to guy for the technology of your new Chrysler Dodge Jeep or Ram Trucks.  If you have questions like, "how do I get this to pair with that" or other 'techie' stuff, Montae is your guy.  He says that his favorite vehicle is a Challenger and the best part of his job is doing whatever Chad tells him to.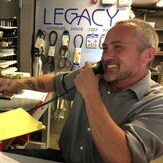 Devon Deuel - 
Service Manager
    Born and Raised in the Rocky Mountains, Devon is an avid outdoorsman.  When he's not facilitating the repair of vehicles in our Service Dept.  You'll find Devon enjoying his two German Shepherds, Knox and Naulla.
John has been a certified Chrysler and Ford technician since 1972.  He has been with Legacy since the beginning and is an invaluable source of wisdom and knowledge.  One of the hardest working guys you'll ever meet and probably the best.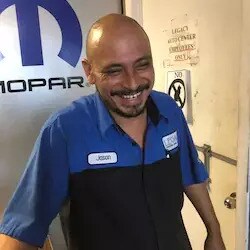 Jason Ramos - 
Service
 Technician
Jason is the newest member of the Service team, but that doesn't mean he can't carry his own weight.  Starting as a lube tech, Jason has developed his skills quickly and working toward his certifications.  Jason is quick, thorough, and takes great care to ensure that your vehicle is serviced right.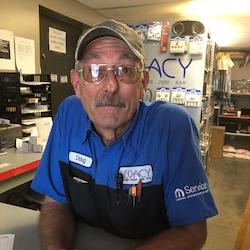 Doug Peters - 
Certified Service Technician
    Doug is a long, long time Garden City native.  One of the most talented technicians in the area, Doug is Certified in Chrysler Dodge Jeep and Ram and is arguably the best front-end guy in Kansas.  To a lot of people in SW Kansas, Doug is the only guy allowed to touch their vehicles and if you've ever seen his work, you'd know why.  He specializes in lifted and modified off-road vehicles, so if you're into off-road, you better not let anyone touch it but Doug.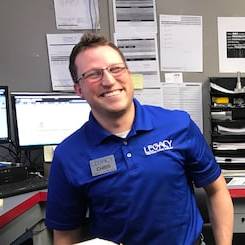 Chris Zauche - 

Certified Service & Parts Tech
    Chris does it all.  Not only does he hold certifications through Chrysler, Dodge, Jeep and Ram as a Service Technician, but he is also certified in parts.  He's one of the few guys with the patience and skill to go wherever he is needed.  Rumor is, he likes to sell cars in his down time.  Whatever you need Chris is happy to serve with a smile.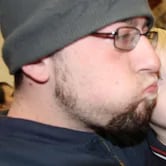 Jarod Smitherman - 
Service Advisor 
    If you can get Jarod to stop clowning around for a few minutes, you'll find him working diligently to ensure that all your service need are met. He knows vehicles and he enjoys people. Jaord plays guitar at his church, and he loves his family.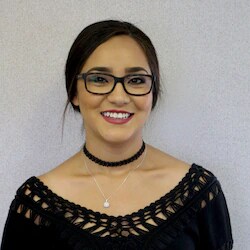 Palmira - 
Office Staff
She enjoys spending time with her family, traveling, and meeting new people. She helps everyone that steps into our office. She provides excellent customer service and is the Jill of all trades!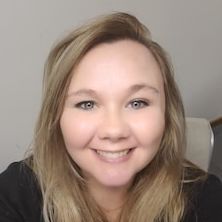 Ashley Smitherman - 
Warranty Administrator 
Ashley is a proud mother of four amazing children. She loves learning new things. In her free time she loves spending time with her family and taking pictures.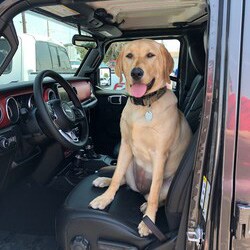 Rubicon Wrangler (Rubi) - 
Customer Service Manager/ Fetcher
Eat, play, sleep, repeat. Rubi loves Legacy Auto Center, but Legacy loves her more. Stop in and say hi anytime. She is always happy to see you! Her favorite vehicle to bark at and ride in is a Wrangler with the top off. If the tops are all on, she prefers a Ram truck.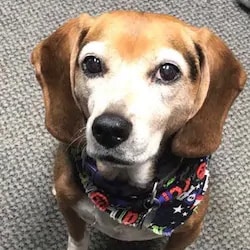 Lily - 
Customer Service Manager
This is Lily.  She handles customer complaints and also plans our annual company picnic.  Honestly, she's not very good at her job, so if you have an issue, it might be best to just contact the department manager.
Lily is pretty selfish and will only pay attention to you if you have treats.  If you do have a complaint, she will do pretty much whatever you ask so long as you bring her treats...  She can be bribed.
We would probably fire her, but she's so darned cute and I doubt she would leave anyway.